BIOGRAPHY
Ehrengard Hohbach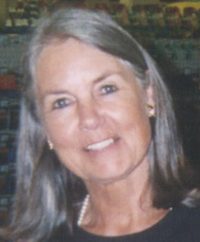 Dr. Ehrengard Hohbach
Ehrengard Hohbach has an extensive and varied background in medicine. After earning her medical degree at the University of Mainz, she then went to work in a hospital specializing in internal medicine.  In addition to practicing medicine and raising two children, she also managed to devote a great deal of time to various social and political causes in an international women's club.
She then left to start her own practice, specializing in holistic medicine.  She has a substantial background in nutritional counseling, energetic massages, astrology and aura healing and has given many seminars and lectures on health and spiritual issues over the years.
In addition to medicine, Ehrengard Hohbach is also an abstract symbolism painter. There have been many exhibits of her work and she has been the subject of many lectures and radio programs. 
She is also a well-known scholar and writer. Ehrengard Hohbach has worked on many screenplays. Her articles on the Greek mythology, the myths of Asklepios and Kassiopeia as well as the symbolic and psychological implications of individuation in Joseph von Eichendorff's romantic novella The Marble Statue have been published in various journals.
Ehrengard Hohbach is represented by SUITE A MANAGEMENT, Talent & Literary Agency in Beverly Hills.
---
Book: THE FILM & COOKBOOK / DAS FILM & KOCHBUCH
USA / UK – ISBN: 978-3-8334-8822-1
GERMAN / SWISS / AUSTRIAN – ISBN: 978-3-8334-8821-4
© 2006-2008 by George and Ehrengard Hohbach